$19, 445 Raised during Toys for Tots Radiothon
Q-104 held their annual Toys for Tots Radiothon on Thursday, December 6th.  This event, in partnership with Taylor County EMS, raised $19, 445 for children in need.  A variety of local guests from the community were on air throughout the day to encourage donations and to help raise funds to purchase new toys children in Taylor County.
Toys will be purchased and delivered by  Taylor County EMS Emergency services.  These toys will be given to families who have applied for holiday assistance through the local Community Action agency.  Those individuals who want to help distribute the toys, can gather at the Taylor County EMS building located at 105 S. Columbia Avenue, Campbellsville, KY 42718 at 8:30 a.m. on December 24.
For more photos of the event, visit the Q-104 Facebook page HERE.
Holiday Helpline applications are for Christmas help with toys and other necessities.  Taylor County Holiday Helpline applications are being processed by Lake Cumberland Community Action Agency in conjunction with the LIHEAP Program.  The deadline to apply for Holiday Helpline is December 15 at 4:00 PM.
For more information, call
Community Action at 270-465-6554
or come by the office located at
110 B North Jackson St.
Campbellsville, KY 42718
Special thanks to Taylor County EMS!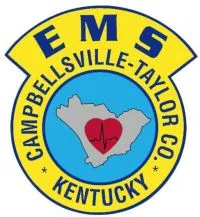 Special thanks to the Murakami Mfg. Group for bringing in $10,000!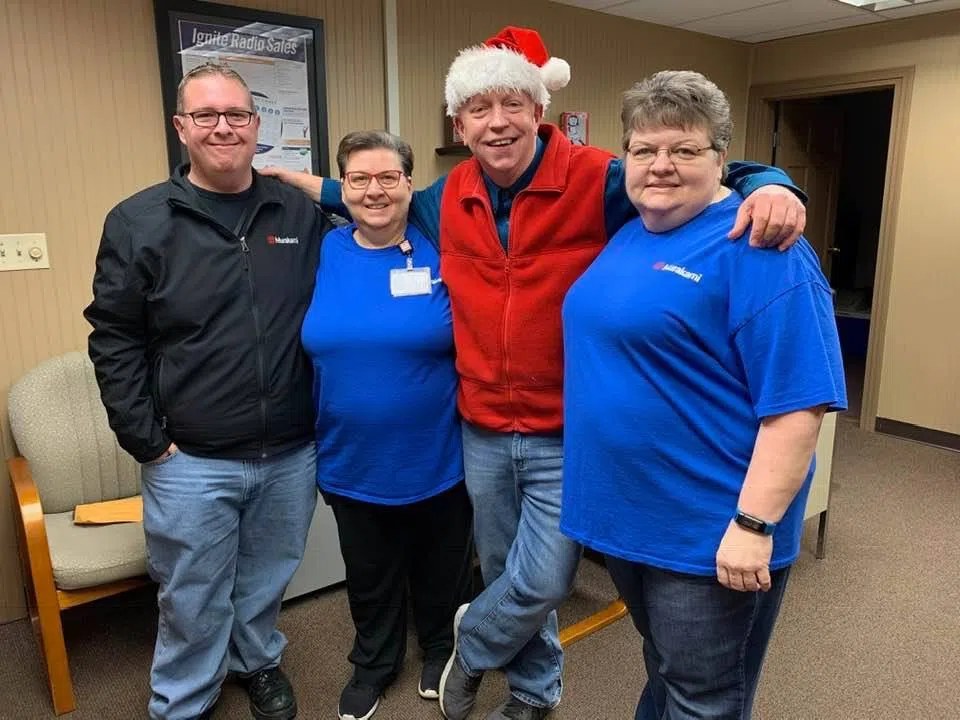 Pictured Left to Right:  David Gabbert, Nancy Vaughn, (Rob Collins), & Gwen Walker